Huawei Hilink modem switch to Ports
Connect Huawei HiLink modem to pc. Wait for browser to launch with modem's web panel. If it does not launch automatically, check device manual for how to reach it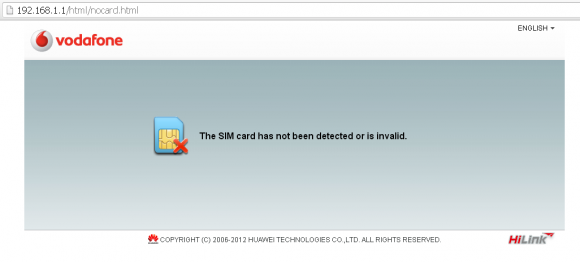 ---
In browser's address bar type in http://192.168.1.1/html/switchProjectMode.html for old modems or http://192.168.8.1/html/switchProjectMode.html for latest modems
Note: address might be different for your device but except IP address of your device, the remaining part of command will be same.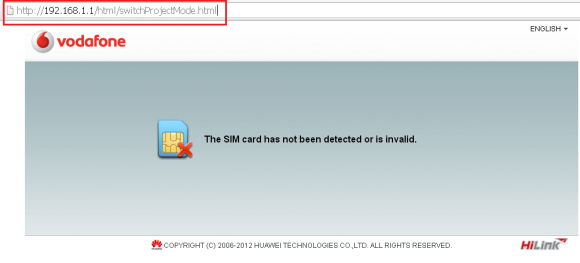 ---
Press Enter on Keyboard. Web panel page will become blank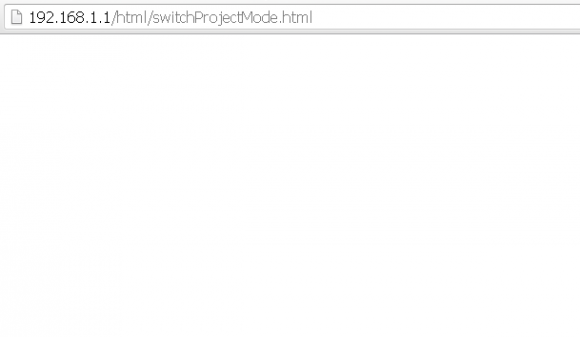 ---
Open device manager and locate Huawei Hilink modem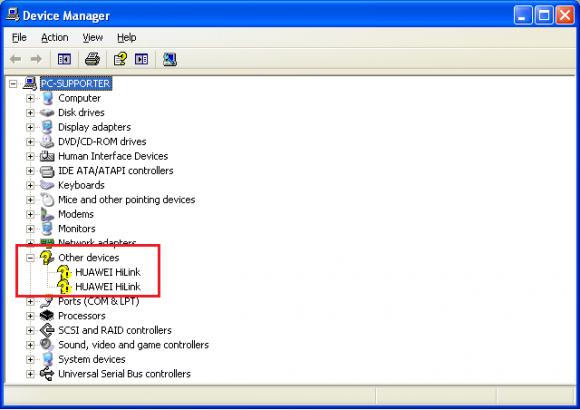 ---
If there are yellow "?" and "!" signs, it means drivers are necessary to install. Right click on one of the lines and select "Update Driver…"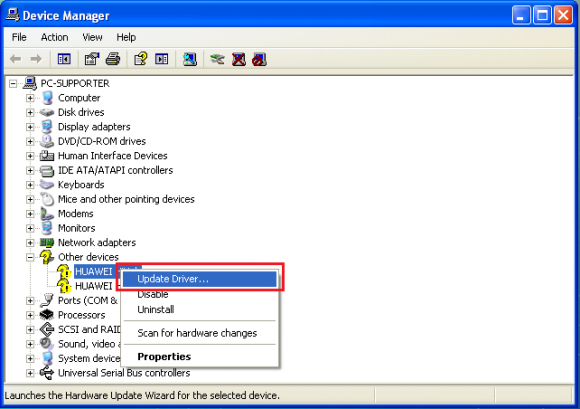 ---
Locate drivers on PC and click ok to start installation. If you do not have drivers for your modem visit our Support Area page here to check available ones. Wait for drivers to be installed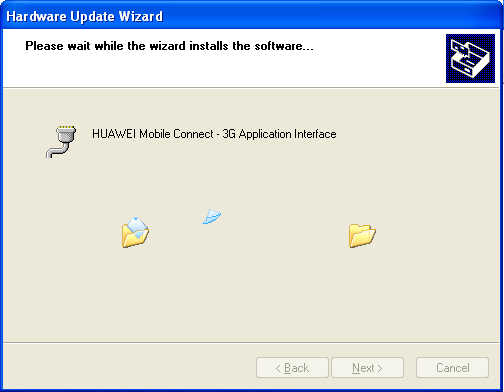 Repeat driver installation steps for other line that belongs to Huawei modem
---
After installation check in Device Manager if modem now appears correctly, without "?" or "!" signs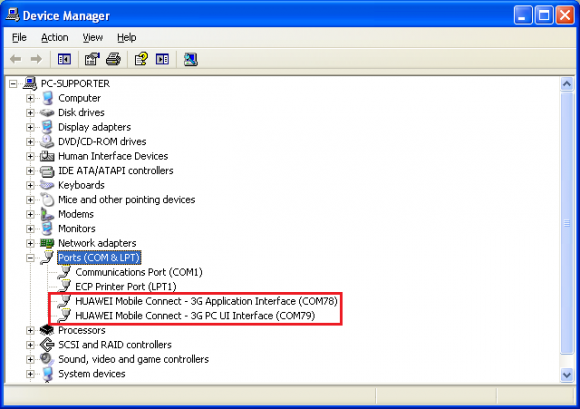 Hilink Modem was successfully switched to COM Ports mode.